NEW CUSTOMERS
2 Easy Steps to become a new customer...
1
GET A FREE ESTIMATE
2 THEN APPROVE ESTIMATE
RETURNING CUSTOMERS
If you are already a customer of Hess Lawns and would like to switch to paying online then please
email us
first.
We will email you details on how to pay online.
FREE RESIDENTIAL ESTIMATES
Are you tired of spending countless hours slaving away on your yard on the weekend when you could be out having fun? How about leaving the work to us.
Click
here
for a free estimate.
FREE COMMERCIAL ESTIMATES
Do you own, manage, or lease a commercial property? Are you looking to increase your property value, sales, and the overall look of your property?
Click
here
for a free estimate.
QUICK EMAIL/ CONTACT INFO
WE ACCEPT
OUR SERVICES [PAGE 1 of 2]
[ GOTO PAGE 2 ]
FULL SERVICE MOWING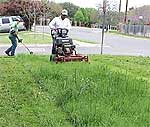 Mowing-typically weekly or semi monthly
Trimming/Edging-included
Blow off pavement-included
Leaf Cleanups extra
Mulching leaves and blowing out beds typically $35-$50 manhour
SHRUB AND TREE TRIMMING
One time jobs or regular scheduled visits $25-$35/manhour


TREE/ SHRUB REMOVAL
$35/manhour


FERTILZING
Regular fertilizer or weed control typically $30-$35


COMMERCIAL SPRINKLER SYSTEM REPAIR SERVICE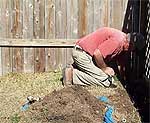 (Services include: sprinkler check
commercial properties only
/ head replacement / valve repair,lateral, & main line repair / electrical troubleshooting / drip install )
$65-85 per hour **
** special discounts apply for Hess Lawns' commercial contract customers only.
TX Irrigation license: Li15572
TX Irrigation license: Li15573
[ GOTO PAGE 2 ]